With weather that is good almost all year round and an array of impressive tourist destinations, Israel attracts different kinds of travelers. In fact, in the first half of 2018, a record 2.1 million tourists visited the country — and that despite the common misconception about Israel's safety.
Is It Safe to Travel to Israel?
Yes, Israel is perfectly safe for tourists.
Israel has had conflicts this century, but so have other countries. There are always security risks on the country's borders, just as there are on other frontiers of the world. In general, Israel is a safe country for tourists. And you will feel it as soon as you arrive at Ben Gurion Airport.
As the main international and the busiest airport in Israel, Ben Gurion Airport conducts a thorough screening and strict security measures — all done in a professional manner. With these efforts, Ben Gurion Airport is considered one of the safest airports in the world. It has not had a major security threat in almost 50 years. Officials from other airports around the world have also looked to Ben Gurion's best practices to improve their facilities.
Outside the airport, there is a constant security presence. But that's only to make sure everyone is safe. Life in Israel carries on as normal — people haggle in the markets, go shopping, dine at restaurants and cafes, enjoy the nightlife at bars, and go about their daily business. Holiday destinations like holy sites in Jerusalem, beautiful beaches in Eilat, desert attractions in the Negev, and art museums in Tel Aviv are filled with tourists all year round.
Does this mean you should entirely ignore the security situation in Israel? Of course not. That would be an unwise practice, no matter where in the world you travel, after all. Looking out for suspicious activities, exercising safety precautions, and avoiding dangerous areas can reduce security risks and help you fully enjoy your holiday in Israel.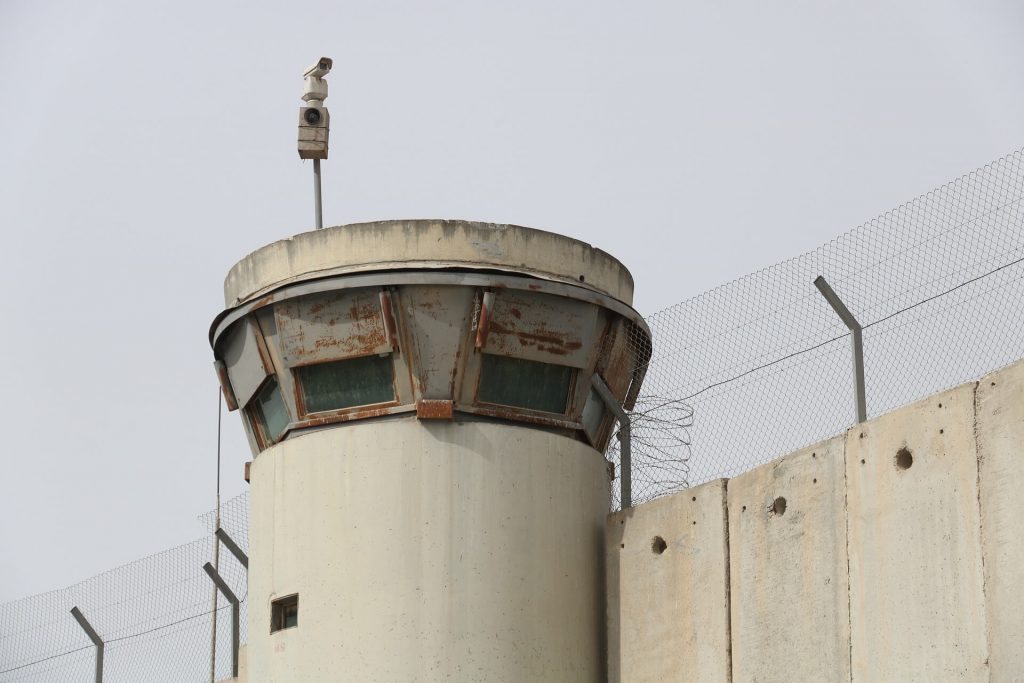 Areas to Avoid in Israel
With significant military presence, some Israel borders are considered unsafe for visiting. While it's still safe to visit Israel, it's recommended to avoid the following areas:
Israel's Border with Syria
The Israel-Syrian border is a no-go area due to sporadic outbreaks of artillery fire along it.
Israel's Border with Egypt
The security situation on this border remains volatile. Take extra care if you need to use Route 10, which runs along the Israeli-Egypt boundary and is subject to frequent closure by Israeli authorities.
Israel's Border with Lebanon
There is a significant military presence in this area. It is best to avoid traveling to Sheba'a Farms Ghajjar, and any area within 500 meters of the border.
Gaza Strip and the West Bank
Avoid visiting these places or crossing these regions due to the unpredictable security situation there.
Aside from staying away from these places, it is also recommended that you stay vigilant, just as you would when visiting any other foreign country.
Travel Reminders Before Visiting Israel
Israel offers a remarkable tourist experience, which you can enjoy in its fullness if you keep your visit trouble-free. Here are several tips to make your holiday safe and peaceful:
Check Travel Advisory. At the time of this writing, there is no travel advisory for Filipinos traveling to Israel. This may change as new situations may develop, but overall, these warnings are often specific to a time, place, and date, — and they generally will not be permanent. Before you get on your flight to Israel, make sure to check DFA's website for any travel advisory against Israel. Also, watch or read news about Israel, so you are updated about the current events that may affect the safety of your visit.
Be Prepared for Tight Airport Security Measures. As mentioned, Ben Gurion Airport's security is tight. Make sure you understand Israeli immigration policies before you travel. Follow the rules regarding security procedures at the airport, including bag checks and routine questions.  Allow extra time and be ready for increased security measures during Israeli holidays and during peak tourist seasons.
Carry Your ID and Passport at All Times. You may be asked to provide identification by authorities randomly. It is best you have your IDs, entry card, and passport (or at least a copy of these) with you wherever you go in Israel.
Avoid Crowded Areas. Stay away from busy markets, shopping centers, and bus and rail stations. If you can't avoid these areas during your visit, make sure to limit the time you spend there and stay alert for any possible danger.
Steer Clear of Street Demonstrations or Protests. While planning your itinerary, take note of any ongoing street demonstration. Avoid areas where these protests will be held because these events can lead to violent clashes.
Beware of Pickpockets. Pickpocketing and bag snatching can happen in Israel, just like in any other country. Do not carry a lot of cash and do keep an eye on your valuables when going around the country's tourist destinations. Avoid changing money on the streets. Swap your pesos or dollars for local currency at the airport or with certified money changers. Also, theft of passports, credit cards, and other valuables is common at public beaches. Be extra careful when visiting these areas.
Let Others Know of Your Itinerary. As a general travel reminder, let your family or friends know the details of your itinerary. Keep them updated about your trips, including changes in schedule and return dates. They can help notify the embassy or authorities if they don't hear from you for a few days after you are supposed to return to the Philippines.
Travel in Numbers. It is safer to explore a new place when you're with a group. If you're traveling solo, consider making some new friends (but don't trust new people too quickly) and go travel around Israel together.
Be Aware of Your Surroundings. Enjoy the beautiful scenery and picturesque views in Israel. But always be aware of your surroundings.  Keep your head up and stay alert, so you can prevent being caught in an unfortunate situation.
Israel has a lot to offer — from wonderful beaches and religious sites to fun festivals and amazing nightlife. Don't miss out on those just because of false perceptions of Israel's safety.