Israel celebrated its 70th Independence Day in April 2018, but its history stretches back hundreds of years. It's home to one of the world's oldest civilizations and important religious sites of Christianity, Judaism, and Islam. Centuries of kings, leaders, immigrants, merchants, pilgrims, and people of various ethnicities coming in and out of the country has made Israel a melting pot of cultures and ideas.
As the "Promised Land," Israel holds a special place in the hearts of the 86% Roman Catholic population of the Philippines. The Philippines is also home to a ten-million-strong Muslim community, whose holiest sites include the Al-Aqsa Mosque in Jerusalem.
Beyond Religion
By and large, Filipinos see Israel as a religious destination, but the country offers more. Unspoiled beaches line the coast, enjoying 300 days of sunny, beach-perfect weather. Fascinating architecture populates the towns. Dozens of museums and landmarks steeped in history dot the city. And in the deserts and seas, natural wonders promise one-of-a-kind adventures.
A vibrant food scene awaits, moreover. Crispy falafel, rich hummus, and sweet baklava are sold in colorful displays. Savor the sweet cheesiness of a kanafeh, the delightful mix of flavors of shakshuka, and the distinct taste of wines from one of Israel's many rolling vineyards.
Ready to check the country off your bucket list? Here's an Israel travel guide that would help you make the most of your stay. We discuss the requirements, safety, attractions, food, and more.
It's time to discover the wonders that Israel holds.
Do Filipinos Need a Visa to Travel to Israel?
Israel and the Philippines maintain an open-door policy, which means Filipinos who hold Philippine passports don't need a visa to visit the Holy Land. Philippine passport holders can travel visa-free to Israel for up to 90 days. Make sure that your passport will still be valid six months beyond the date you intend to make your trip.
You'll still be interviewed at the port of entry, though, so you need to keep the following handy:
Philippine passport
Confirmed round-trip ticket with an onward flight
Confirmed hotel reservation
Pocket money or credit card (no need for a printed bank statement, but you need to be able to answer how you'll fund your trip. You can mention that you already paid the whole cost if you booked a tour).
Read our detailed post on Israel's visa requirements.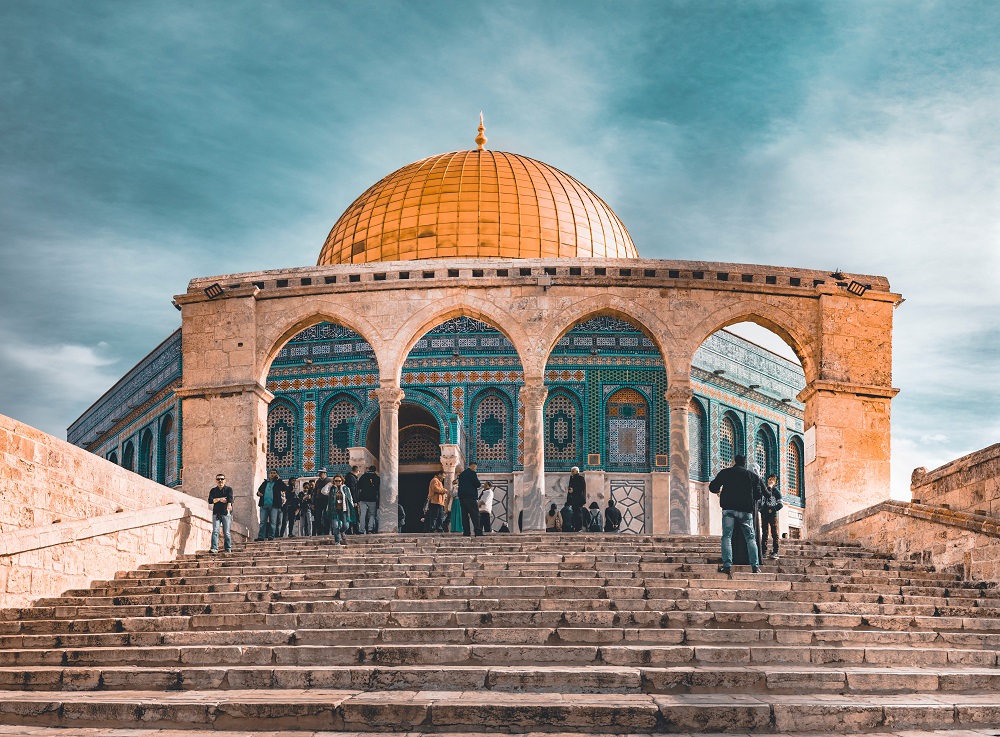 Go Backpacking or Book a Packaged Tour?
It depends. We'd like to give you a more specific answer, but it really does boil down to what you want to achieve on your trip. Let's break down what you look for in your Israel vacation.
What do you want to see? Most tours take visitors to the most popular tourist sites. So if you're interested in the highlights, then a packaged tour is right for you. If you set your sights on discovering a hidden gem, then a DIY travel itinerary might be the smart way to go. Don't feel obligated to choose one over the other, though. Mix and match your itinerary. You can visit famous spots on a backpacking trip or find a tour that accommodates relatively unknown areas.

Do you enjoy structured trips? Packaged tours are structured. They follow a definite itinerary and leave little time for you to explore on your own. It's a great option if you hate getting lost and prefer everything to be pre-arranged. If you're fond of walking around and discovering things, then go backpacking. You decide where to go, when you want to go.
What's your budget? With packaged tours, you know how much you're going to spend. DIY trips, on the other hand, allow for a flexible travel budget. You might encounter surprise expenses in Israel (you underestimated the price range of the restaurant hubs, for instance). The beauty of it, however, is you can work with a tight budget.

How would you like to learn? Tour packages come with a guide, so in every site you visit, you'll surely receive information. With DIY travels, you'll learn about the site from locals and various guides, who offer different insights and share unique experiences. Much like with number 2, if you like to learn in a structured way, then go for a tour package. If you're into discovery and interacting with people, go backpacking instead.

Convenience or Control? Tours take care of everything for you — the itinerary, accommodations, and transportation. So, if you want a convenient trip, a packaged tour is the one for you. If you want to plan things yourself, though, DIY travel is the way to go.
If you lean toward tour packages, here are some trips you can check out. These are all 2018 tours, so check their page if you plan to visit Israel in 2019 and beyond.
If you want to travel to Israel independently, here are some tips on making the most of your trip:
Sample the street food – Food sold at the supermarkets and restaurants can be pricey, so it's best to go to the shuk (market), where you can buy local food at low prices and you have room to haggle.
Take the bus or train – Take advantage of the affordable train services and city buses in Israel — only take a taxi when you feel like splurging.
Steer clear of tourist markets – Many souvenir shops that cater to foreign tourists charge more than small stalls do. So, avoid popular tourist markets. Instead, look for stalls not frequented by tourists (hint: these are places where prices are in shekels, not dollars).
Stick to your budget – As mentioned earlier, there's more room for surprise expenses in a DIY trip. So, include service charges, tips, and extra cash in your budget.
The Best Time to Visit Israel
There are three great seasons to travel to Israel: spring (April-May), when the weather is perfect for touring; summer (June-August), when skies are clear and water attractions are officially open; and Christmas, which is an incredible time to go on a pilgrimage.
Spring
The weather is pleasantly warm, and the scenery is breath-taking during Spring. Flowers cover the hillsides and wildlife come out of hibernation. Pools and beaches are open to the public, as well. In May, Israelis celebrate various festivals, such as the Shavuot (Pentecost) and the Israel Festival so look out for that if you're traveling to the country about this time.
Summer
A trip to the beach is lovely in the hot Israeli summer. Oases, streams, and other adventure spots cool down hordes of tourists while several water sports are a hit among adrenaline junkies. Summer is also when the city nightlife is at its peak.
Christmas (December-January)
What's more special than spending Christmas in Bethlehem? Much like in the Philippines, a festive air embraces the Holy Land, and magnificent Christmas services take place.
For a comprehensive guide on Israel's best seasons, read When is the Best Time to Visit Israel?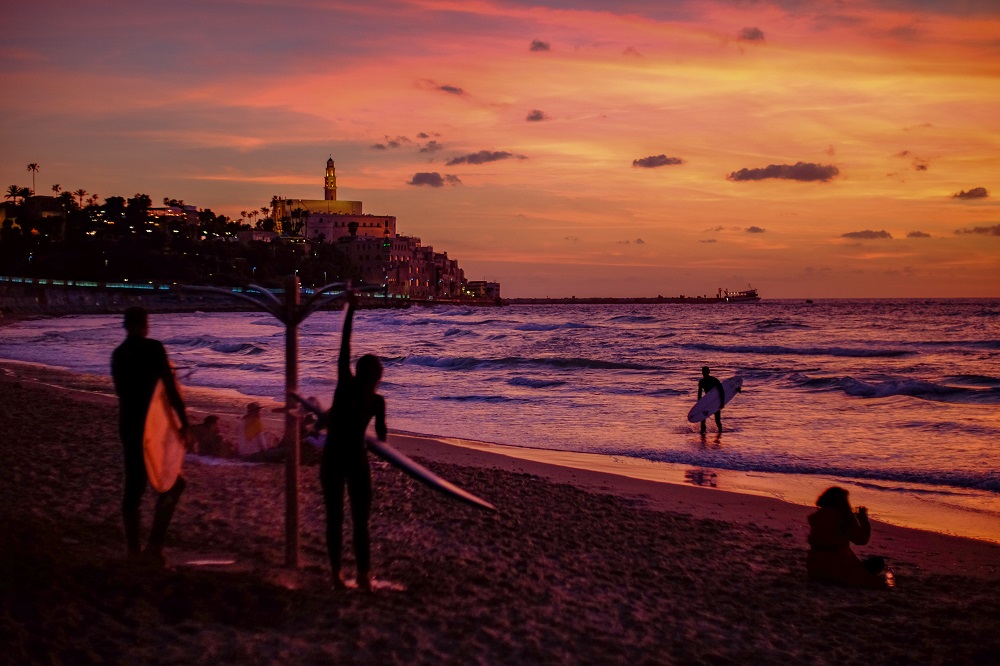 The Ideal Israel Travel Budget
How you plan a budget depends on your trip.
Packaged Tours
The cost of the tours we mentioned above range from Php111,000 to Php144,000. They include breakfast, admission, accommodations, tour transportation, guides, and airfare. Depending on your package, you'll have to add a little extra to your budget to cover the Philippine travel tax (Php1620) and Visa fees and border taxes (Php7000 or $130).
Lunch and dinner are usually not covered in tour packages. You'll be on your own at this time. As food tends to be a little pricey here, even by European standards, allot around Php820 to Php1100 per meal. If you want a bargain meal, explore the shuk. With luck, you'll score a plate of falafel for an equivalent of Php110 or Php160. A 1.5L bottle of water, meanwhile, could cost around Php60.
Additionally, tipping is expected in Israel. Tours recommend setting aside Php540 to Php800 for tips per day. So, a day in Israel could cost Php2,240 (a conservative estimate) on top of your tour package fees. Don't forget pocket money for souvenirs, too.
DIY Travel
Airfare rates vary depending on various factors, roundtrip tickets could cost from Php50,000 to Php100,000 depending on your airline and the season of travel. Moreover, you need around Php3,800 to Php5,400 per day to cover your accommodations, transportation, meals, and tours. Where you fall in this range depends on your save-vs-splurge mindset.
For instance, a shared hostel room could cost as low as Php1,100 a night. Some hotels, however, carry price tags of up to Php9,000. Moreover, the country's street food could go as low as Php110. If you're willing to pay extra, a meal at an inexpensive restaurant can set you back around Php820.
Interested in exploring a national park or museum? Prepare an entrance fee of Php530 to Php749. But if you'd rather spend your money elsewhere, Israel still has tons of free tourist attractions that you could check out.
Flying to Israel from the Philippines
Currently, there's no direct flight from Manila to Israel. Here are some flight routes that require no visa.
Manila, Philippines — Bangkok, Thailand — Tel Aviv, Israel
Manila, Philippines — Hong Kong — Tel Aviv, Israel
Manila, Philippines — Istanbul, Turkey — Tel Aviv, Israel (No need for a visa if you won't leave the airport)
Here are some (of many) flights that need a visa for the layover:
Manila, Philippines — Guangzhou or Beijing China — Tel Aviv, Israel
Manila, Philippines — Seoul, South Korea — Tel Aviv, Israel
Manila, Philippines — Amman, Jordan — Tel Aviv, Israel
The total duration of a trip from the Philippines to Israel varies. Some flights with short layovers (less than 2 hours) take around 15-16 hours. Others, meanwhile, could take as much as 23 hours to account for longer layovers.
A note: You can't enter or exit Israel through Gulf Cooperation Countries (Saudi Arabia, Kuwait, the United Arab Emirates, Oman, Bahrain, and Qatar) because of the strained diplomatic relations between the states.
Is It Safe to Travel to Israel?
Yes, traveling to Israel is safe. The media may air stories about conflicts in the Gaza strip but life carries on in most parts of Israel. Schoolchildren attend their classes, markets sell all sorts of goods, buyers haggle, and the young have their share of fun in the city nightlife. Business as usual, as they say, and hordes of tourists enjoy all Israel has to offer safely. Travel to the Lebanese and Syrian border is not recommended, however.
Expect heavy security once you enter the country, though. The airport inspects people and luggage closely. Security personnel roam about in shopping malls. These, on many accounts, make people feel safe and secure.
The extra security, however, shouldn't make you complacent. You're still at risk for petty crimes, such as theft of passports, wallets, and phones. So, stay vigilant and keep an eye on your valuables. Avoid changing money on the streets — swap your dollars or pesos for shekels at the airport or certified money changers. Lastly, keep yourself up-to-date on the news for weather updates and travel advisories for Israel.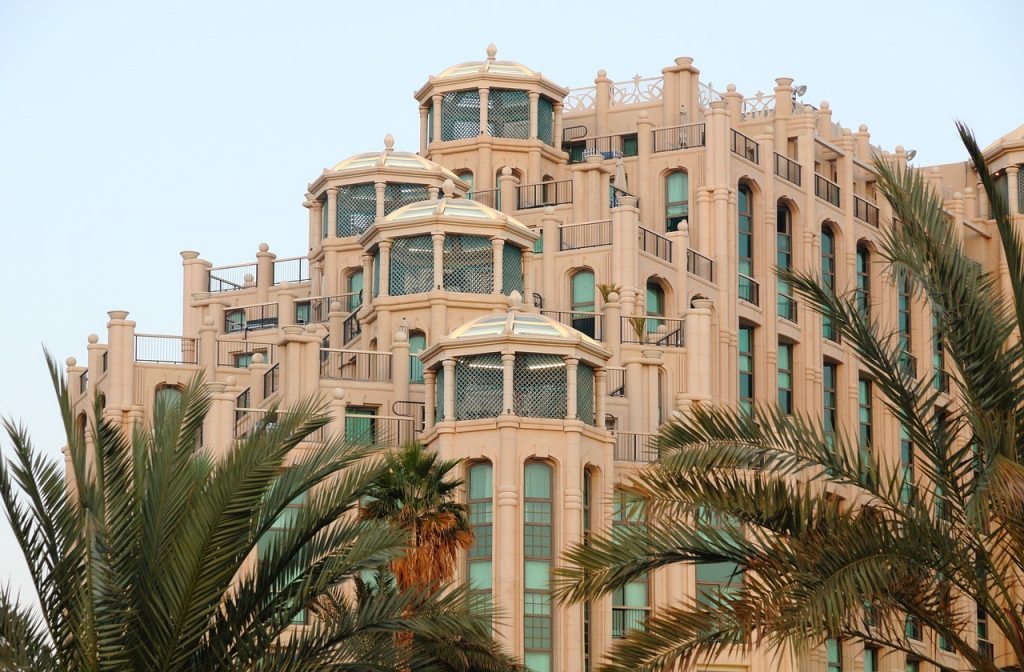 Where to Stay in Israel
Tourism is one of Israel's largest industries, so you have a lot of accommodations to choose from. Major tourist spots are dotted with hostels, inns, and hotels ranging from one-star, affordable bed-and-baths to luxurious five-star lodgings.
Here are a few accommodations you can check when you're planning your trip. A disclaimer: these prices are for a single adult. Prices vary according to the number of visitors and change without prior notice.
Where to Stay in Jerusalem
Where to Stay in Tel Aviv
Where to Stay in Eilat
Where to Stay in Galilee
Where to Stay in Negev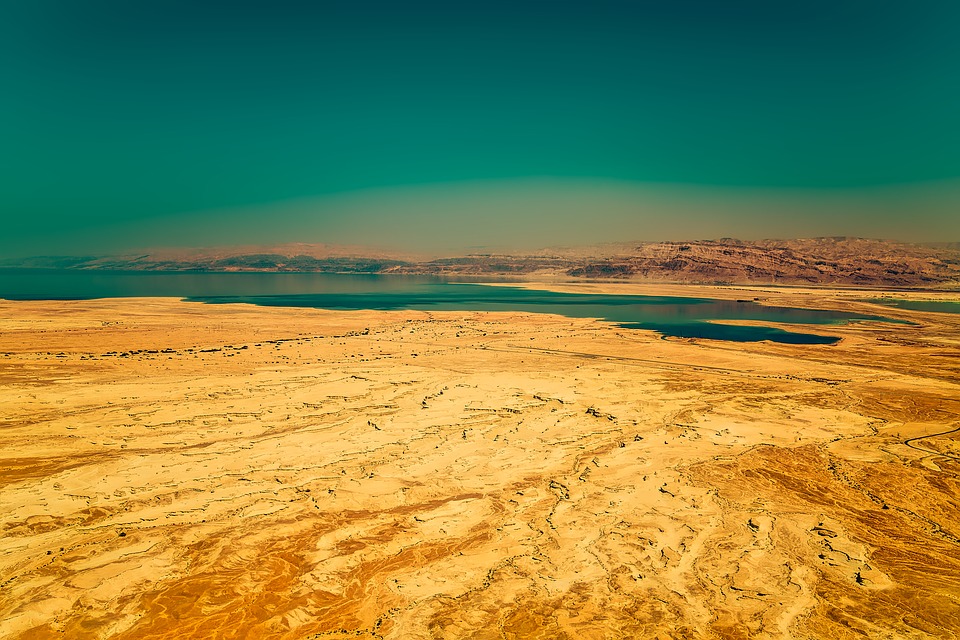 Attractions & Activities You Shouldn't Miss
It's hard to compile a list of must-see attractions in the Holy Land. Israel is full of awe-inspiring destinations and adventure-filled activities that you'll never find yourself looking for something to do on your trip. Don't miss out on these:
The Old City – A parcel of land barely a square kilometer, the Old City houses important religious sites, such as the Al-Aqsa Mosque, the Church of the Holy Sepulchre, the Western Wall, and the Temple Mount.
The Mahane Yehuda Market – Get great deals on candies, pastries, spices, tea, and all sorts of produce. It's the best place to introduce your taste buds to new flavors.
The Israel Museum – This place is home to more than 5,000 cultural treasures, such as titanic statues, woven fabrics, sculptures, paintings, and the Dead Sea Scrolls, one of the world's oldest biblical manuscripts.
The Yad Vashem – This is the Holocaust Memorial Museum, a tribute to victims of the Second World War.
The City of David National Park – An active archeological site that houses the birthplace of Jerusalem, where King David united the people of Israel.
Rothschild Boulevard – A beautiful boulevard lined with trees and shops, cafés, clubs, and museums. This section of Tel Aviv is brimming with a youthful, energetic vibe.
The Tel Aviv Museum of Art – One of Israel's prime tourist attractions, the museum boasts a collection of contemporary art, which includes masterpieces in photography, design, and architecture.
Carmen Market – This is the largest open-air marketplace in the city. It's also the best place to find good deals on fresh produce and clothes.
The Ancient City of Jaffa – With beautiful walls and labyrinthine corridors, the city of Jaffa is a sight to behold. Travelers enjoy the charming, old buildings that house modern attractions. Countless art galleries, cafes, museums, restaurants, and bars welcome visitors day in and day out.
Tel Aviv Beaches – A visit to Tel Aviv is not complete without a trip to the coast. The city has 16 beaches, all with turquoise waters perfect for watersports or a quiet stroll under the sun.
Eilat
The Red Canyon – Bikers love the beautiful hiking trails of the Red Canyon. Witness how the sunlight hits the reddish rock, giving off an intense red hue that gave the canyon its name.
Timna Park – This majestic valley is surrounded by steep cliffs, yellow sandstone mountains, and Mount Timna, the first copper mine in the world. Hiking trails snake across the park, which give hikers a beautiful view of the area's wildlife.
Underwater Observatory Marine Park – This pristine area boasts a beautiful coral reef and a variety of sea creatures, such as turtles, stingrays, and sharks.
Dolphin Reef – Get to know one of the most intelligent creatures of the sea at Dolphin Reef. This sea-pen allows tourists to watch and swim with dolphins in their natural habitat.
King's City Theme Park – This is a biblical-themed amusement park built around the stories of King Solomon. Some of its attractions include the Cave of Illusions and King Solomon's Waterfalls.
Galilee
Mount Tabor – Believed to have been the site of the Transfiguration of Christ, Mount Tabor sits east of the fertile Jezreel Valley. Apart from pilgrims, it also draws adventure seekers with its scenic hiking trails and paragliding locations.
The Sea of Galilee – In the Christian tradition, the shores of Galilee is where Jesus recruited the first disciples. It's also where the walking on water and the calming of the storm took place.
Basilica of the Annunciation – This Roman Catholic Basilica is said to stand on the site of Mary's home, where the Angel Gabriel visited her to tell her that she would carry the Son of God.
Capernaum National Park – This houses the remains of a fishing village from the time of Jesus' ministry.
Nazareth Village – A unique destination in Israel, this is a recreation of a first-century Galilean farmstead that portrays what life was 2000 years ago. There are ancient vineyard terraces, a wine press, quarries, and actors who portray daily life.
Negev
The Masada – An ancient fortress that sits atop a rock plateau south of the Dead Sea. Masada was built by King Herod the Great and offers a breathtaking view of the sunrise.
The Ramon Crater (Makhtesh Ramon) – One of the world's largest erosion craters and the country's most beautiful natural wonders.
Negev Jeep Tours – A guide takes visitors deep into the desert, climbing sand dunes, traveling through desert streams, and getting up close and personal with nature.
Camel Rides in the Desert – What better way to experience the desert than on the back of a camel? Many places in Negev offer camel rides to let visitors take in the stunning the scenery.
Tel Be'er Sheva National Park – A UNESCO World Heritage Site, this is an archeological site of the biblical town of Beersheba.
For a full list of places to visit, read Main Israel Destinations and Attractions.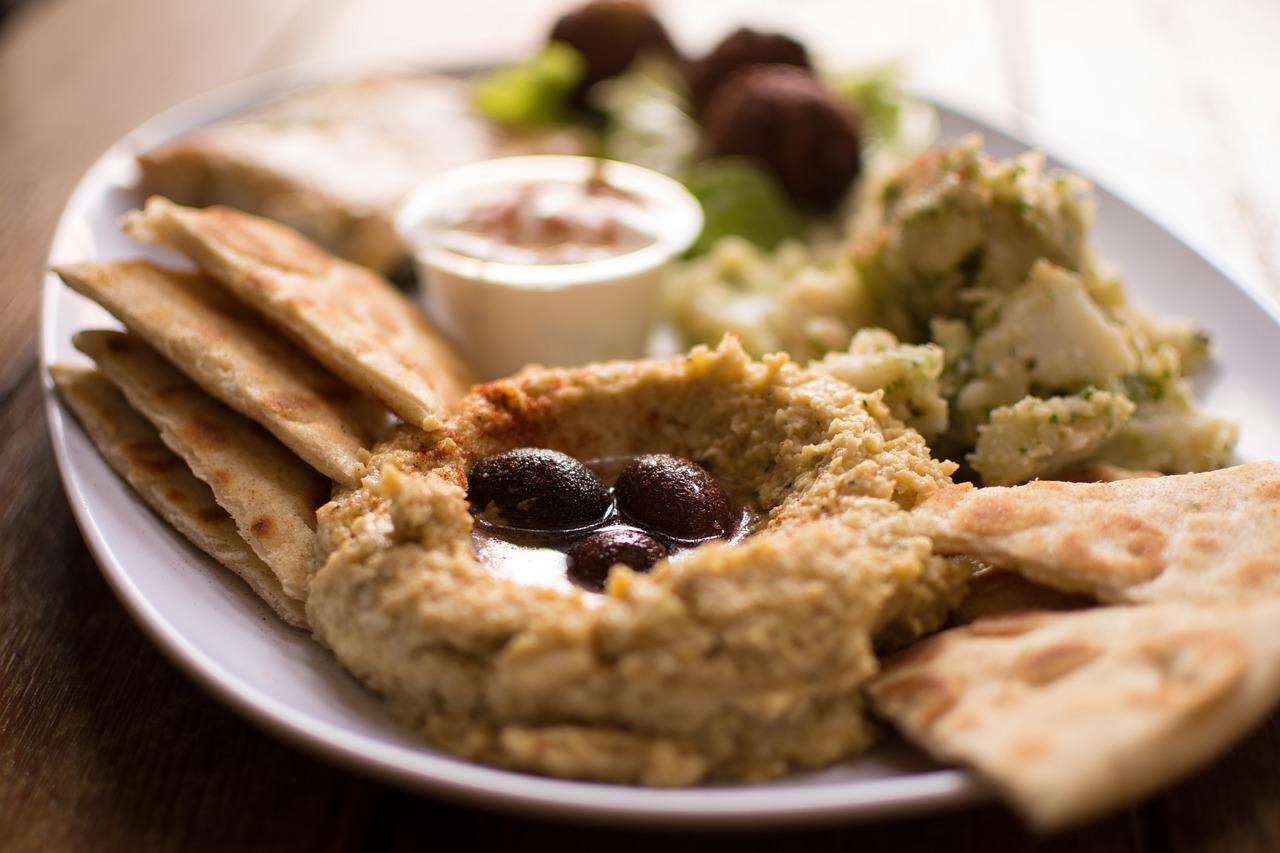 Israel's Culinary Adventure
Israel's food scene is vibrant and bursting with the combination of flavors and textures from various parts of the region. Tables are laden with sour cheeses, soft, flaky bread, lots of lemons and olives, and delicious vegetables tossed and taken to different directions by various condiments and sauces. Everywhere, the smell of fresh herbs and spices waft in the air.
A vacation in Israel means you get to take part in this culinary feast. Don't leave without trying out these Israeli food:
Hummus – A thick paste made of ground chickpeas, sesame seeds, olive oil, lemon, and garlic
Falafel – Crispy, fried balls of mashed, spiced chickpeas
Tahini – A paste made of sesame or nigella seeds
Kanafeh – A cheese pastry drizzled in sweet syrup
Shakshuka – Poached eggs in cooked in a sauce of tomatoes, onions, chili peppers, and spices
Boureka – A pastry stuffed with cheese, spinach, and mashed potatoes and sprinkled with cheese
Kebabs – Beef or lamb on a skewer grilled to perfection
Israeli Salad – A mix of tomatoes, cucumbers, and onions, drizzled in olive oil and lemon juice
Baba Ganoush – A creamy spread made from cooked eggplants and sesame seeds
Malabi – A creamy, milk-based pudding perfumed with rosewater and topped with fruit or nuts
Labneh with Za'atar – Labneh is a thick strained yogurt often spiced with Za'atar, a mix of herbs, salt, and sesame seeds
Hafuch Coffee – Fondly called upside-down coffee, it's a beverage where the milk is first poured in, followed by coffee and milk foam
Sample Itineraries for an Israel Trip
Clueless on how to plan your trip? Base your itinerary on these pre-planned ones:
A Seven-Day Itinerary
Day 1: Jerusalem: The Old City. Visit one of the oldest cities in the world which is lined with magnificent stone walls. Walk around the Tower of David, the Room of the Last Supper, the Western Wall, the Temple Mount, the Church of the Holy Sepulchre, and the Al-Aqsa Mosque.
Day 2: Jerusalem: The New City. Visit the Orthodox neighborhood of Mea Shearim. Grab a bite and buy goods from the Mahane Yehuda Market. Visit the Israel Museum as well as the Yad Vashem.
Day 3: The Dead Sea, Masada, and Kfar HaNokdin. Take a dip at the Dead Sea, then drive south to the mountain fortress of Masada. Then, travel to the Kfar HaNokdim and ride a camel into the desert.
Day 4: Sea of Galilee. Head north to the Sea of Galilee. Explore the towns where Jesus Christ once walked. Then, head to a lakeside resort in Tiberias and explore nearby Nazareth.
Day 5: Haifa and Caesarea. Travel to Haifa and explore the Baha'i Shrine and Gardens. Explore Caesarea, a town built by Herod the Great.
Day 6 and 7: Tel-Aviv. Cap off your Israel experience with a trip to Tel Aviv. Spend the day on the beaches, try watersports, or take a dip in the waters. Visit the Tel Aviv Art Museum, stroll along Rothschild Boulevard, and try out restaurants and bars.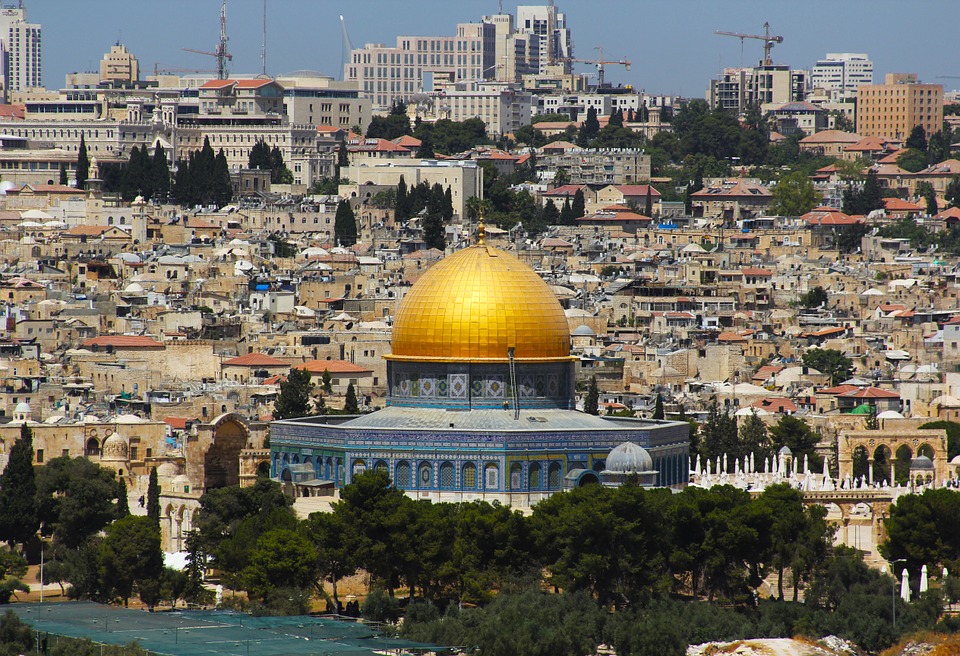 A Ten-Day Itinerary
Day 1: Tel Aviv. Explore the vibrant city, the local museums, art galleries, trendy cafes, Israeli restaurants, and the beach. Try watersports and go swimming.
Day 2: Galilee. Head to the hometown of Jesus and visit the Basilica of the Annunciation. Explore the village of Cana, Tiberias, and the Sea of Galilee.
Day 3: Galilee. This time, tour a kibbutz, a traditional Israeli community, the iconic Banias Nature Reserve, the Nimrod Fortress, and Safed.
Day 4: The Mediterranean Coast. Explore the ancient town of Caesarea, the Baha'i Gardens, the Crusader Port city of Akko, and Rosh Hanikra.
Day 5: Northern Israel. Ascend Golan Heights, the tip of Israel, and visit the ancient synagogue at Katzrin. Marvel at the views from Mount Bental and the vineyards along the way.
Day 6: Masada and the Dead Sea. Take in the beauty of the Masada Fortress and take a dip in the Dead Sea (you won't sink, though).
Day 7: Bethlehem. Explore Jesus' birthplace and visit the Manger Square. Go to the Church of the Nativity, Crusader Church, Shepherds' Field, and the Franciscan Grotto of the Lady Mary.
Day 8: Jericho. Visit Hisham's Palace and the Hasmonean Palace, the Mount of Temptation, St. George's Monastery, and the Nabi Musa.
Day 9: Jerusalem: Old City. Visit the world's holiest sites, like the Temple Mount, the Western Wall, the Church of the Holy Sepulchre, the Tower of David, and the Al-Aqsa Mosque.
Day 10: Jerusalem: New City. Cap off your Israel trip with contemporary tourist attractions, such as the Yad Vashem and the Israel Museum. Get a good bargain at the Mahane Yehuda Market and explore the charm of the Mea Shearim.

A Few Reminders Before Your Trip
Israelis are warm and friendly people, but you still have to do your part as a traveler and learn the local nuances to make the most of your trip.
Use Local Greetings. English is spoken as a second language by a majority, but they surely appreciate greetings in their language. So, drop the hellos and goodbyes and say Shalom.
Don't Smoke on a Saturday. Israelis observe the Shabbat, which runs from Friday sunset to Saturday sunset. Shops quiet down and the roads become deserted. We advise against smoking during this time.
Don't Bring Up Politics. This topic is loaded and can get heated, so steer clear of it to keep the peace.
Wear Modest Clothing in Religious Sites. Modest clothing means no bare legs or shoulders. In mosques and synagogues, women may be asked to cover their upper arms. Men, meanwhile, should enter synagogues with a yarmulke. It's best to pack long-sleeved shirts and pants.
Bring Adapters. Standard voltage is 220 volts, 50Hz AC. Most buildings have Continental European sockets, which requires plugs with two round pins.
Download Moovit. It's an app that provides accurate train and bus schedules. It also has directions and routes to help travelers find their way.
When you're at a shuk, vendors expect you to haggle. Always ask for a lower price.
Useful References
Here are other guides to help you plan your travel to Israel:
With centuries-old religious sites, an abundance of natural wonders, fresh and diverse cuisine, and a welcoming people, it comes as no surprise that Israel is a tourists' paradise.
Take part in this iconic experience. Travel to Israel and discover the best it has to offer.