Tel Aviv in Israel is an amazing travel destination that offers a modern metropolitan area amidst historic spots and cultural centers. This city is a tourist, technological, and financial hub with a vibrant and unique atmosphere. Travelers exploring this city will be surprised by its architecture, nightlife, and busy street markets.
What's Unique about Tel Aviv?
Here are a few interesting facts that set Tel Aviv apart from other cities:
The city has more than 100 sushi restaurants.
It is a paradise for vegans.
People deem Tel Aviv as a dog-friendly metropolis, as 30,000 dogs live in the city.
Why Visit Tel Aviv
Tourists who plan to explore Israel should put Tel Aviv in their travel bucket list. Here's why this city is a great place to visit:
Incredibly Fun Beaches – Spending time at the beach is a popular and enjoyable activity on Friday afternoons and during the summer.
Lively Festivals – Tel Aviv's White Night festival, for instance, features special events, live music, and various cultural attractions that are open throughout the night.
Pedestrian-friendly City – The city's more modern areas have large boulevards that are great for pedestrians.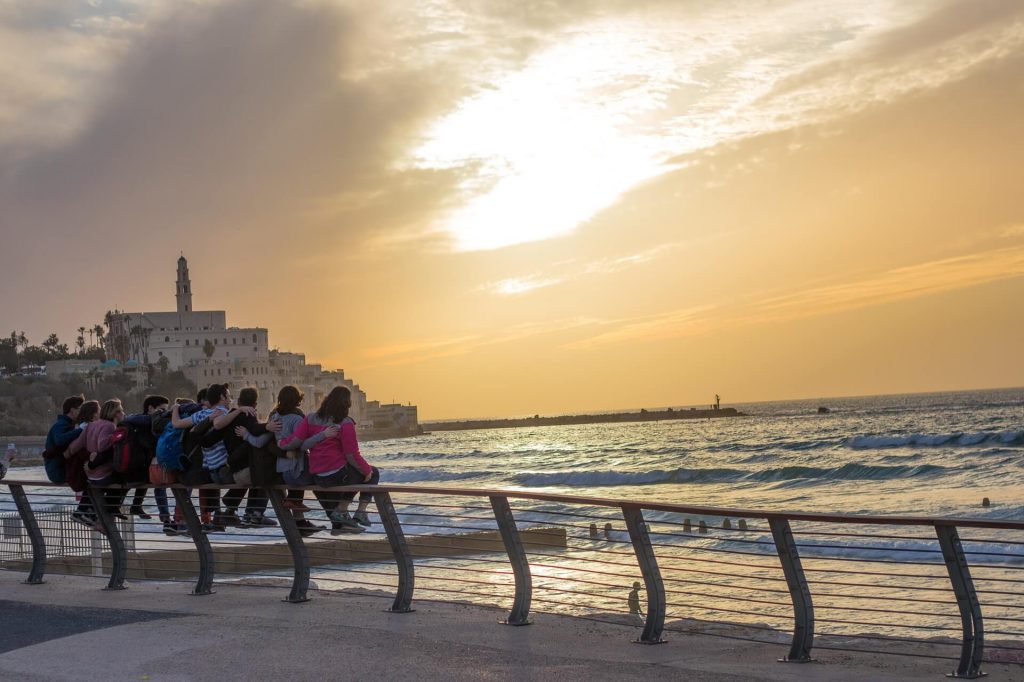 When to Visit the City
People who want to go to Tel Aviv may opt to visit during autumn or spring. These two seasons mark the "sweet" tourist spots, boasting affordable prices and pleasant temperatures.
Alternatively, travelers have the option to head to Tel Aviv during summer. They can hit the beaches and return home with a gorgeous tan.
Getting to Tel Aviv from the Airport
From Ben Gurion Airport, visitors can take the taxi to get to the city center in 20 minutes. Travelers can proceed to level G of Terminal 3 to get to the taxi rank.
Another transport option to consider is the bus. From the airport, travelers can get to Tel Aviv by first taking the shuttle bus to the Airport city, and then taking Egged bus number 475 to Tel Aviv's central bus station. Tourists can conveniently purchase the ticket directly from the driver.
Alternatively, visitors can take the train from Terminal 3 on level S, which goes straight into the city for just 16 shekels.
Important Note: Public transportation is unavailable on Shabbat (Friday afternoon to Saturday evening). Travelers arriving during this time may consider booking a private airport transfer ahead of time to avoid any inconvenience.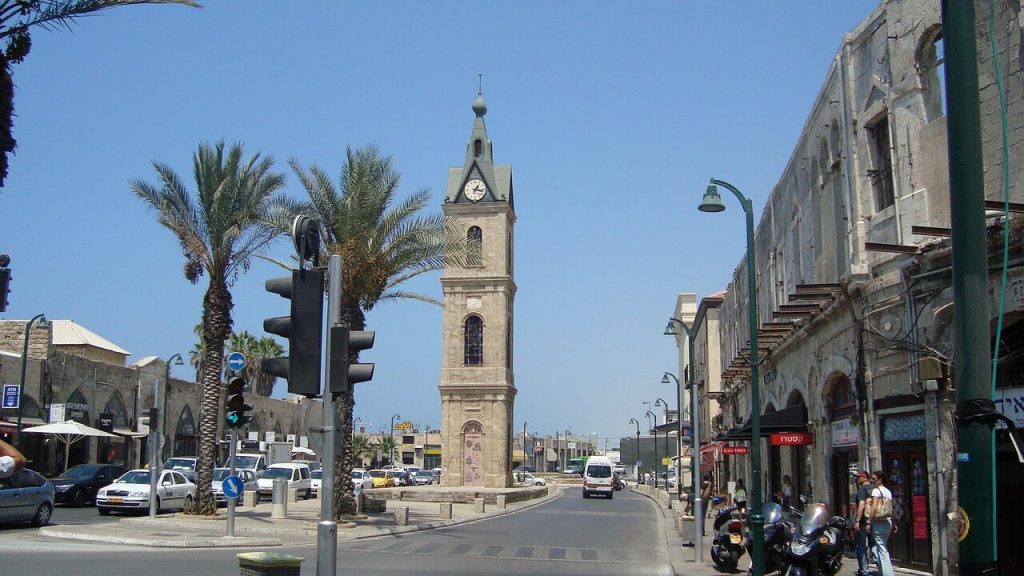 Getting around the City
Tourists have various transportation options when exploring Tel Aviv. These include:
Tourist Attractions in Tel Aviv
Taxi – Many tourists choose to take taxis to get around the city. These taxis utilize meters to determine fares. Travelers who want to save on transportation costs may ride a sherut, also known as a shared taxi. It charges rates similar to bus fares, follows bus routes, and seats up to 10 individuals.
Bus – The city has a reliable bus network that takes visitors anywhere in the metro area. Bus tickets cost between five and six shekels.
Bike – The city boasts of 40 kilometers of paved cycle paths and 150 bicycle rental stations. Tourists can rent a bike for a week for 70 shekels, three days for 48 shekels, or one whole day for 17 shekels.
Visitors looking to enjoy their stay in the city should consider checking out these wonderful attractions:
Park Hayarkon – This is Tel Aviv's largest park.It has ample space for bike rides and picnics, as well as a small petting zoo.
Nahum Gutman Museum of Art – Nahum Gutman is one of the most important artists in Israel. His work provides a window into the Tel Aviv and Israel of the recent past.
Gan Meir – This attraction features a fun mix of shaded walking lanes, benches, lawns, and playgrounds.
Bialik House – This history museum once served as the home of Hayim Nahman Bialik, the national poet of Israel.
Bauhaus Center – This is the city's center for experiencing, learning, and exploring the iconic Bauhaus movement in the city.
Rothschild Boulevard – This tree-lined strip is Tel Aviv's bustling focal point. It offers an abundance of boutique hotels,restaurants, cafés, and historically significant places like the Independence Hall.
Tel Aviv Museum of Art – This premiere art institution houses temporary exhibitions featuring contemporary and modern art from across the globe.
Jaffa – This port city has a maze of cafés and stores that spill over into the flea market. Visitors can explore the winding alleys of the Twelve Signs or head to the port for fresh fish.
Carmel Market – This lively open-air market offers a wide range of products, such as fresh produce, clothing, and souvenirs.
Neve Tzedek – This attraction is a trendy hub of cultural institutions and fashion stores. It attracts many visitors, thanks to its village-like atmosphere, cultural legacy, and amazing architecture.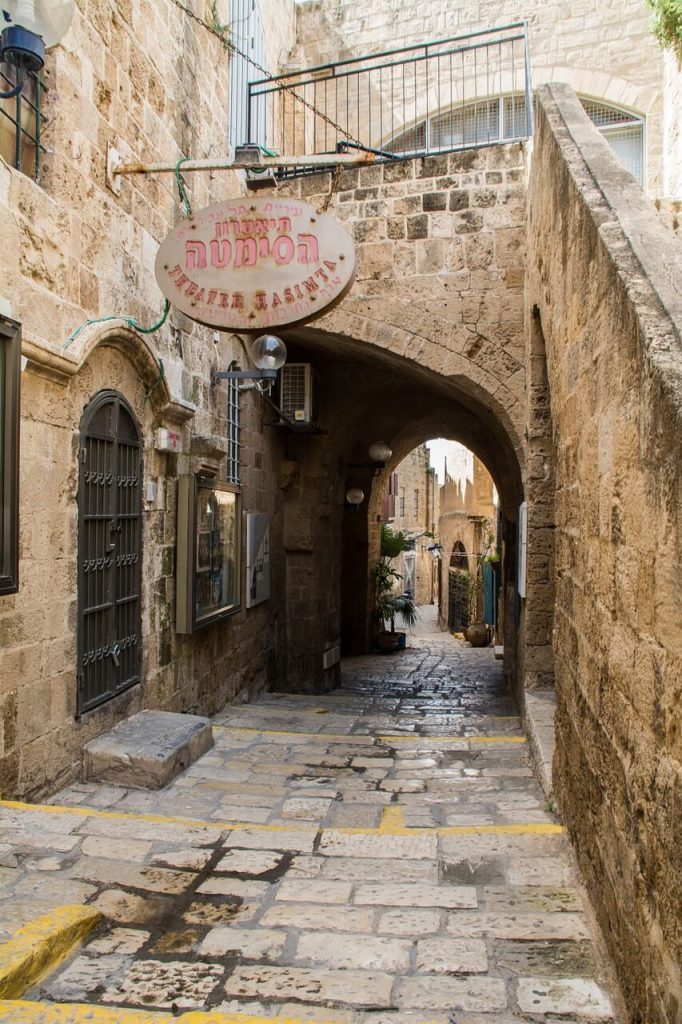 What Travelers Can Do in the City
Besides sightseeing, tourists can do the following while at Tel Aviv:
Swim at Gordon Pool – Those who want anorganized and clean place to do some serious swimming can take the plunge at thispool.
Buy Art at the Nachalat Binyamin market – This market is one of the country's largest arts and crafts markets. It's a great place to check out and buy handmade and original Tel Aviv souvenirs, such as framed photos, toys, and ceramics.
Surf at Hilton Beach – Water sports enthusiasts will love riding the waves at this beach. Many teenagers and kids come to the beach on Saturdays to learn how to surf.
Grab a Ticket to a Concert – Tel Aviv has some great concerts happening year-round. Travelers will find upcoming indie bands,top Israeli musicians, and famous international artists in this city.
Party All Night Long – Those who want a great night out can have a good time at amazing music venues like Barby, or at top clubs like The Block.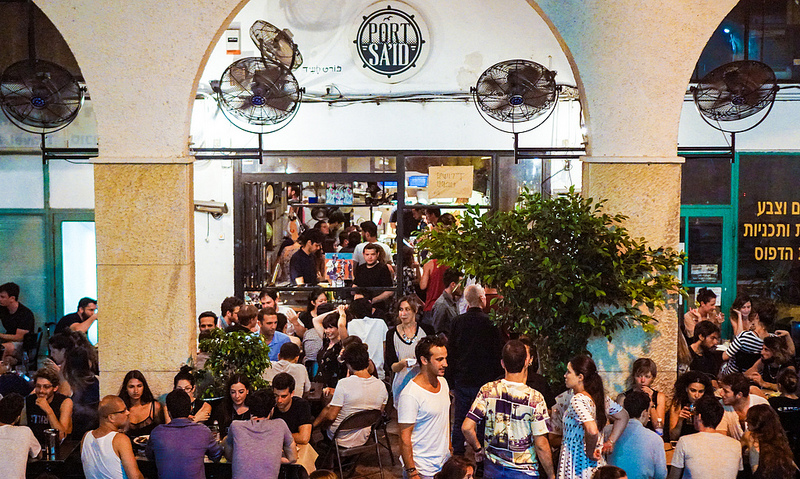 Recommended Restaurants in Tel Aviv
Travelers who want to sample the cuisine that Tel Aviv has to offer can eat at these places:
Port Said Restaurant – Its food provides a contemporary twist on Israeli dishes.
The Brothers Ha'achim – Travelers will find that the menu centers on traditional Israeli dishes cooked on a charcoal grill. Diners with a big appetite can treat themselves in the restaurant's all-you-can-eat brunch on Fridays.
Ramesses – This restaurant bar is both a great place for friends to hang out and a romantic destination. Some of the flavorsome dishes offered by the establishment are homemade hummus, kebabs, and a number of filling vegetarian and meat dishes cooked in a stone oven.
Café Dallal – This café uses fresh seasonal ingredients in its European dishes. It also offers freshly baked goods.
Anat's Kitchen – This restaurant is an excellent lunch stop for people who want an authentic home-cooked meal. Diners will enjoy eating tasty dishes, such as aubergine slow cooked in spices and stewed chicken that falls off the bone.
Sample Three-Day Itinerary
Travelers planning to stay in Tel Aviv for three days can make the most of their visit with this simple itinerary:
Day 1: Wander around Carmel Market, relax at the city's beaches, stroll down Dizengoff or King George street
Day 2: Explore Jaffa (Jaffa Port, Jaffa Bazaar,etc.)
Day 3: Visit a number of museums, including Bialik House, Haganah Museum, and the Tel Aviv Museum of Art
Useful Travel Tips When Visiting Tel Aviv
Tourists exploring Tel Aviv can take note of these tips to make their stay in the city more enjoyable:
Israelis tend to speak quickly and loudly evenin confined spaces. Don't be intimidated, as this is part of their culture.
Entering any public place, such as a shoppingcenter, theater, or a supermarket, requires a security check. Make sure to cooperatewith the guards.
When it comes to tipping, there are no hard and fast rules. Simply give what you can if you can.
We hope that this extensive Tel Aviv travel guide has inspired you to visit this wonderful city. If you need assistance during your travels, don't hesitate to approach a local. Israelis are generally friendly, and they'll try to help you out as much as they can.